Reliable

Commercial Property Management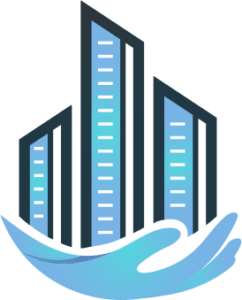 Owning a commercial building can be highly profitable, but only if it is managed efficiently. When owners take on the work involved in finding tenants and managing the property themselves, they no longer truly have passive income. Owners who try to manage their own properties lose twice, because the time and effort they put into their commercial property is time and effort taken away from their own business or career. 
Our real estate management company in Salt Lake City takes care of all aspects of commercial property management, including: 
Exceptional Tenant Relations & High Tenant Retention

High Standards for Property Maintenance & Curb Apeal

Lease renewals

Risk & Expense Reduction

Rent Collections

Bill Pay
Budget Preparation
Annual CAM Reconciliations
Construction Management
Office Building Management
Services
One of the most common types of commercial property we manage is office buildings. Office buildings in particular can be lucrative investments because of the high rate per square foot these properties can demand. However, your tenants' satisfaction depends on building upkeep — working elevators, sparkling interiors, reliable utilities such as air conditioning, etc. It's a lot of work, and that's why smart Salt Lake City commercial property owners use LB Hunt Management Group. 
Retail Shopping Center Management Services
LB Hunt Management Group has great experience in managing Retail Shopping Centers. A big part of managing a Retail Shopping Center is keeping up the curb appeal. LB Hunt excels at making sure your property looks inviting and every storefront looks its best. When the property shines, the storefront and tenant both look good, which entices more clientele to their businesses, in turn, making your return on investment even greater. LB Hunt Management Group is incredible at maintaining your property and its curb appeal but also goes above and beyond to handle repairs, parking concerns, tenant relations, tenant retention, risk reduction and more. We handle these issues so you don't have to. Your Retail Center will never look better once it is in our hands.
Industrial Property Management
Services
We also provide industrial warehouse property management services to clients in and around the Salt Lake City area. Industrial properties are a good fit for some investors because although leasing rates are often less per square foot than downtown office space, upkeep and management are not as troublesome due to the nature of the property and its use. 
When you're looking for the best in commercial property management — whether it be office, medical, industrial, retail, food service or another use — depend on the experienced professionals at LB Hunt Management. Contact us today to learn more about our services and what we can do for you in the areas of property management and asset management.